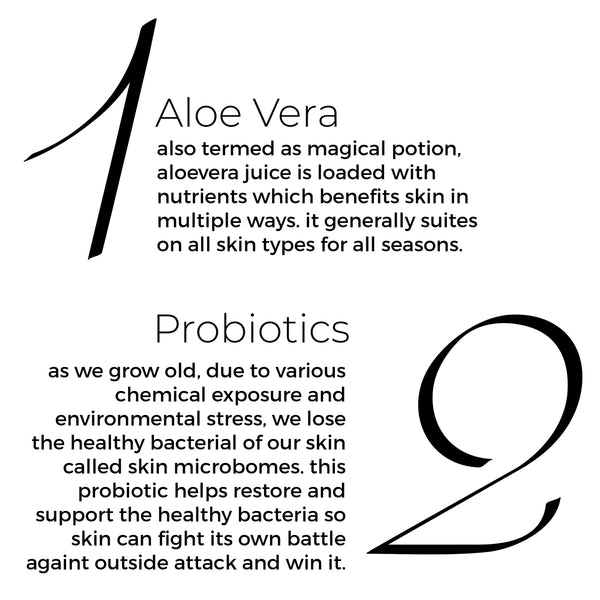 +
Sugarcane derived moisturiser
20%
Coconut based humectant
3%
Fermented sugar derived moisturiser
3%
Salicylic acid from wintergreen leaf (BHA)
2%
Vegetable amino acid derived skin mineral (zinc PCA)
2%
Probiotics from fermentation of sugar
2%
Rose & coconut derived antimicrobial
0.7%
Corn derived viscosity builder
0.4%
Fermented corn derived water softner
0.2%
100%
Natural Ingredients.
2% Salicylic Acid Face Serum for Acne-Prone Skin
All plant-based, probiotics skin serum
100% natural probiotics serum with salicylic acid, zinc and ferulic acid for acne-prone skin.
Full Ingredient List
Sugarcane derived moisturiser
20%
Fermented sugar derived moisturiser
3%
Salicylic acid from wintergreen leaf (BHA)
2%
Vegetable amino acid derived skin mineral (zinc PCA)
2%
Probiotics from fermentation of sugar
2%
Rose & coconut derived antimicrobial
0.7%
Corn derived viscosity builder
0.4%
Fermented corn derived water softner
0.2%
100%
Natural Ingredients.