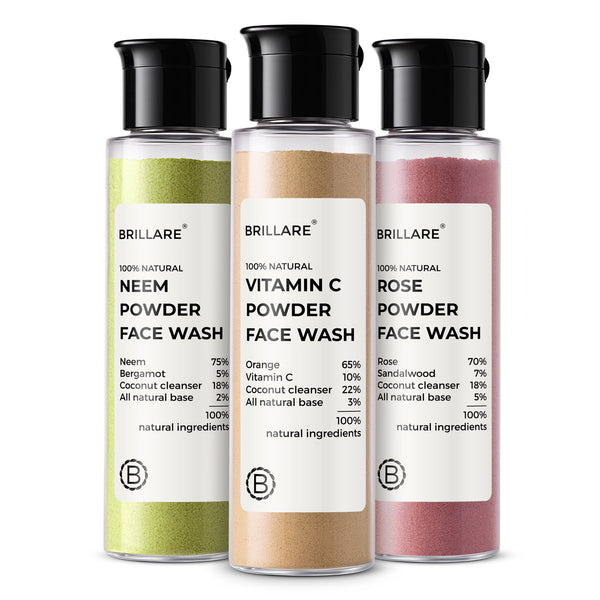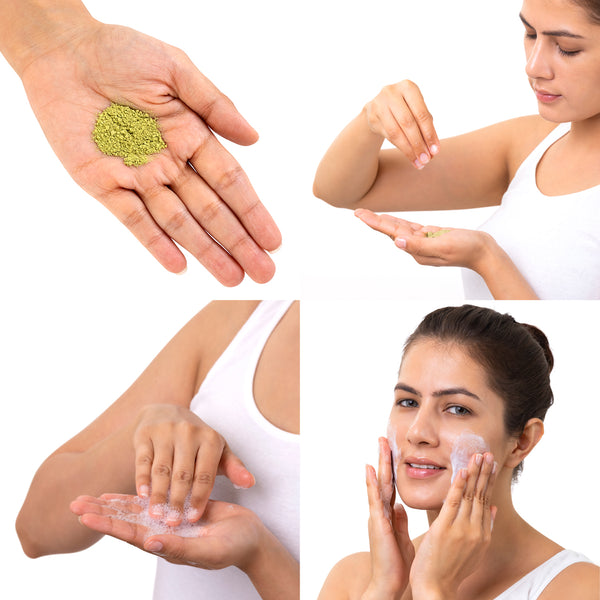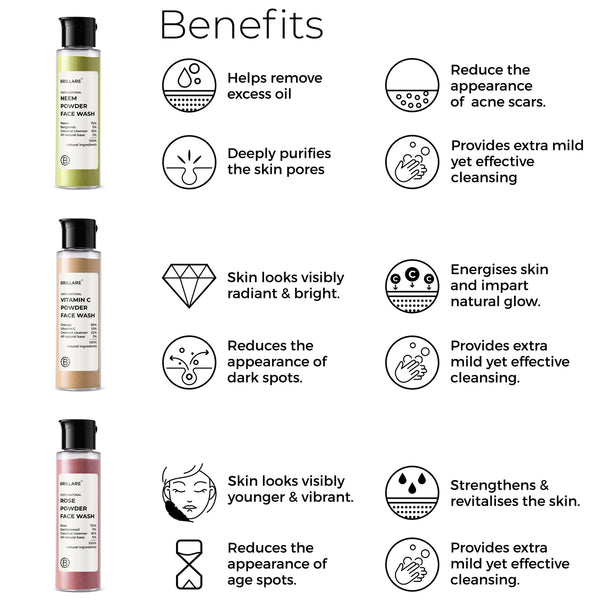 Powder Face Wash 30g Combo
100% natural, zero chemical face wash made from Raw neem leaf powder for clear, purified skin Raw orange powder for glowing, bright looking skin Raw rose petal powder for well hydrated, younger looking skin
Key Actives
Neem
Nature's most powerful, purifying herb to fight acne and blemishes.
Bergamot
Citrus, vitamins & minerals rich oil for fresh, energised skin
Orange
Rich in vitamin C, gently exfoliates dead skin cells & gives glowing, visibly fresh skin.
Rose
Extremely rich in vitamins A, C, D & E to reduce the appearance of wrinkles & fight early signs of ageing.
Sandalwood
Calms irritated skin & provides soft, supple look.