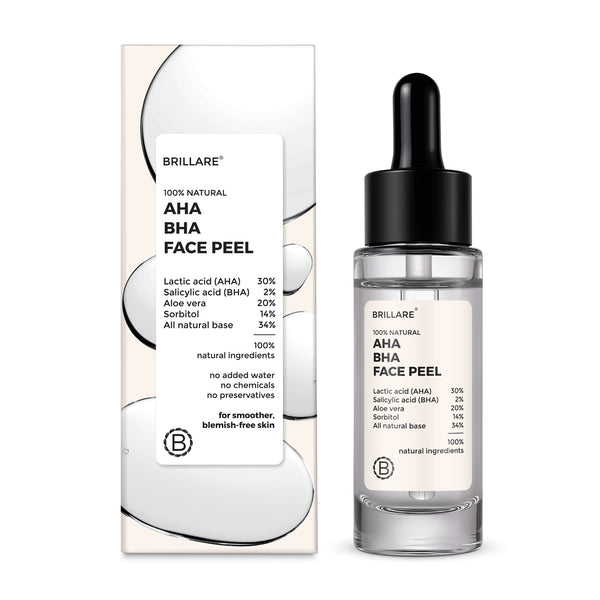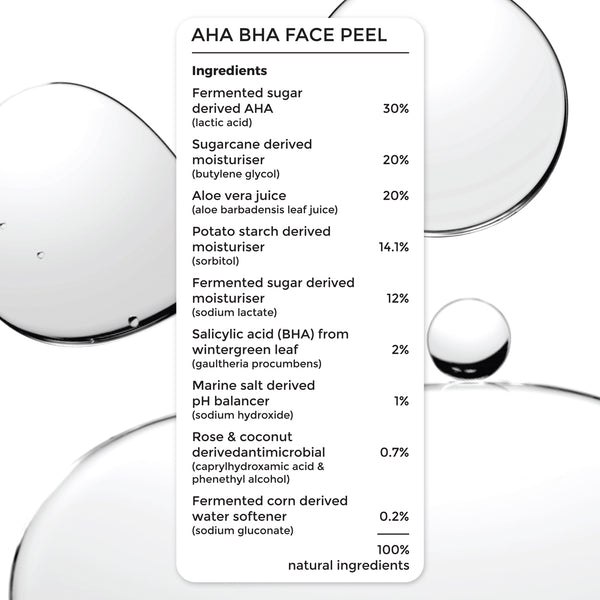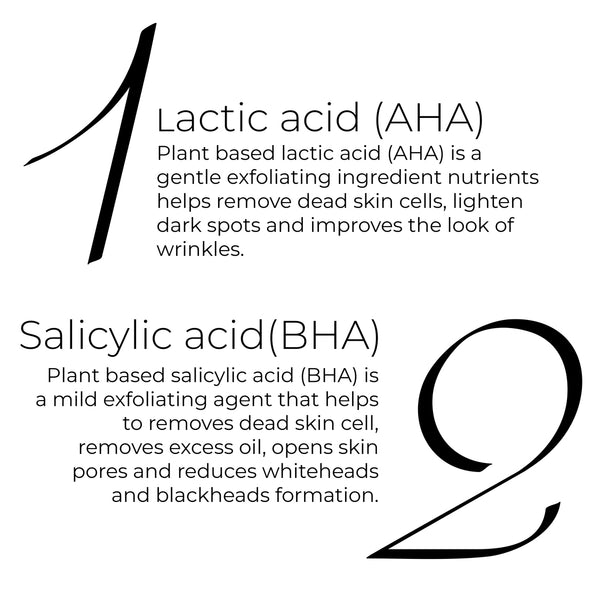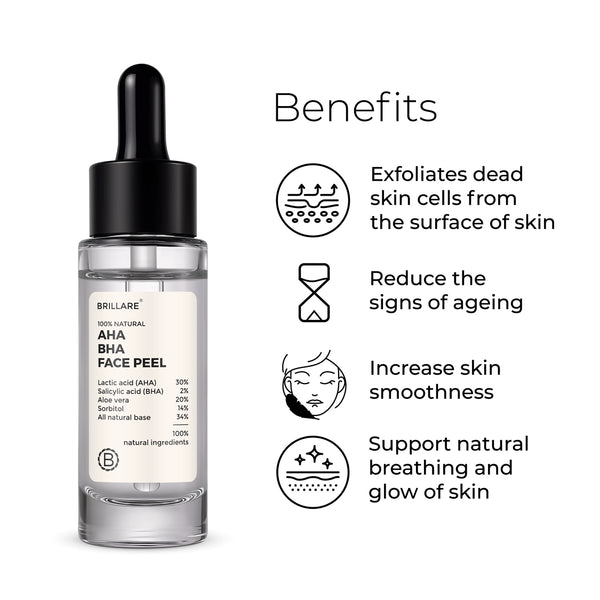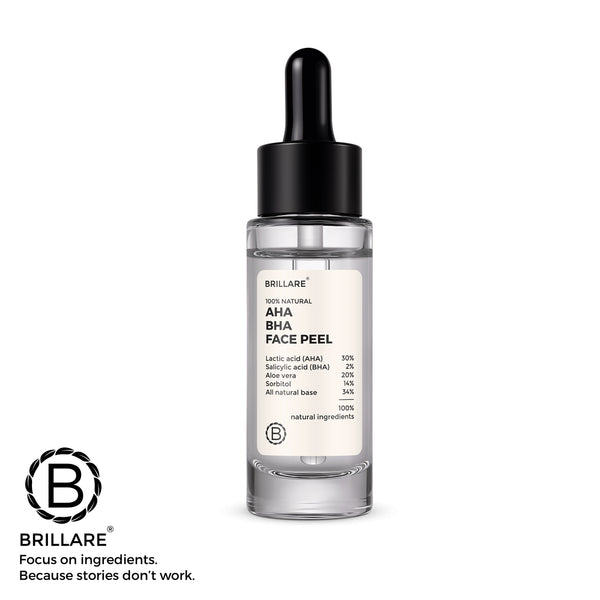 +
Fermented sugar derived AHA (lactic acid)
30%
Sugarcane derived moisturiser
20%
Potato starch derived moisturiser
14.1%
Fermented sugar derived moisturiser
12%
Salicylic acid from wintergreen leaf BHA
2%
Marine salt derived pH balancer
1%
Rose & coconut derived antimicrobial
0.7%
Fermented corn derived water softener
0.2%
100%
Natural Ingredients.
AHA BHA Exfoliating Face Peeling Solution
Skin Exfoliation
100% natural face peel solution with AHA and BHA to support natural skin exfoliation to get glowing, smoother skin.
Full Ingredient List
Fermented sugar derived AHA (lactic acid)
30%
Sugarcane derived moisturiser
20%
Potato starch derived moisturiser
14.1 %
Fermented sugar derived moisturiser
12%
Salicylic acid from wintergreen leaf BHA
2%
Marine salt derived pH balancer
1%
Rose & coconut derived antimicrobial
0.7%
Fermented corn derived water softener
0.2%
100%
Natural Ingredients.