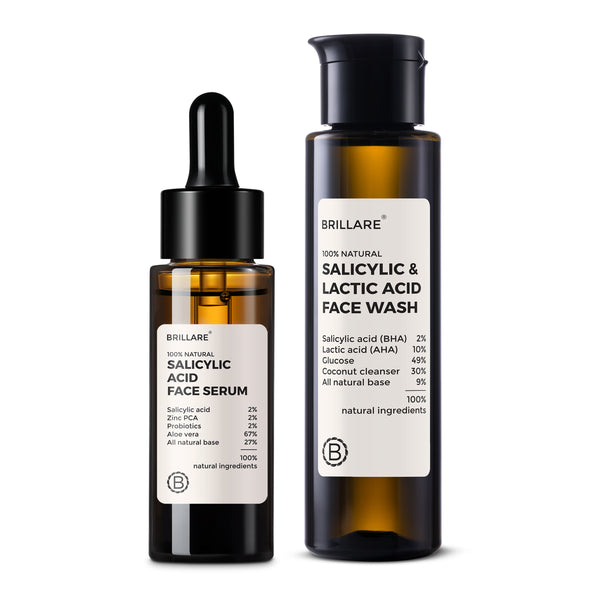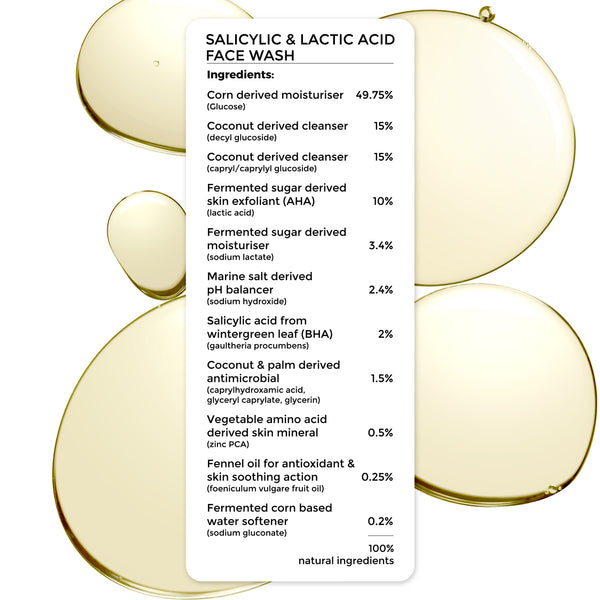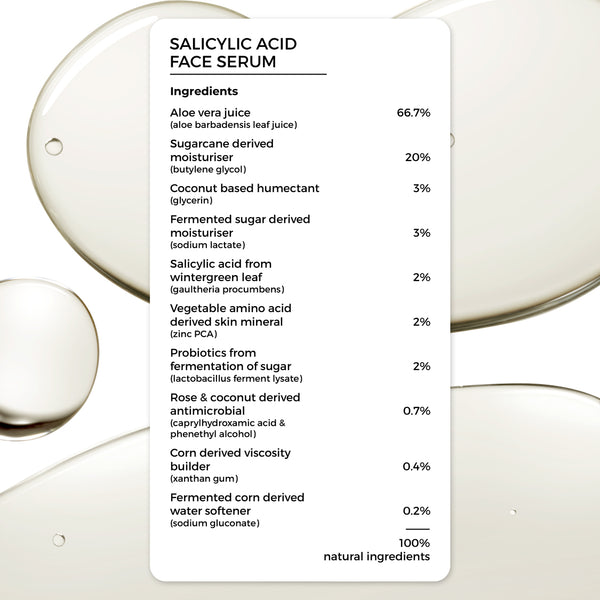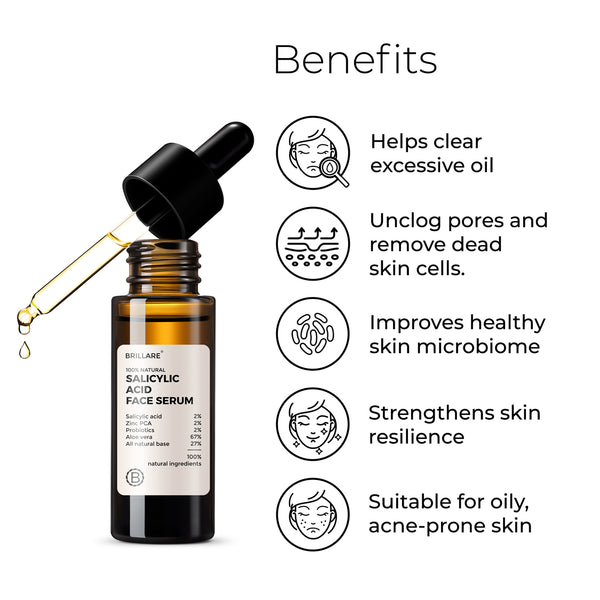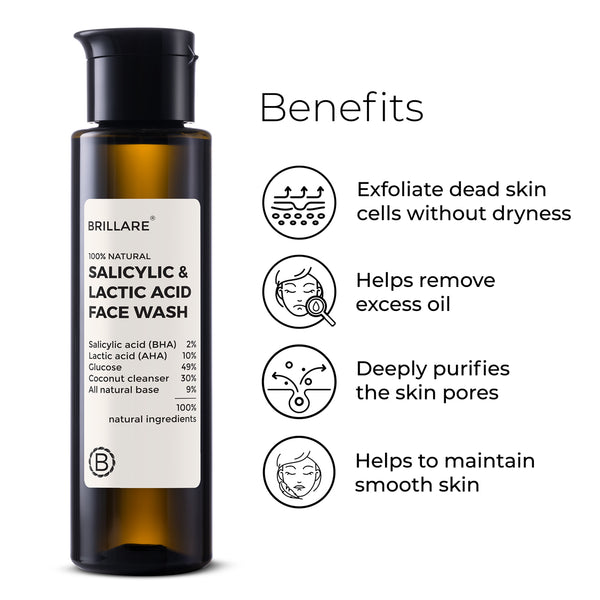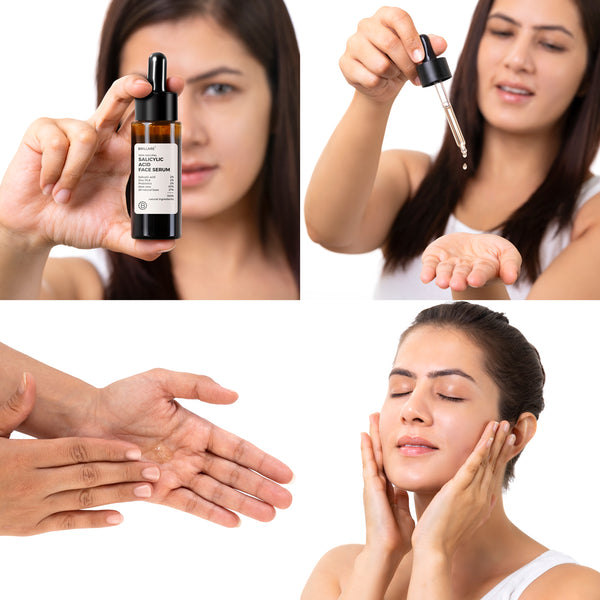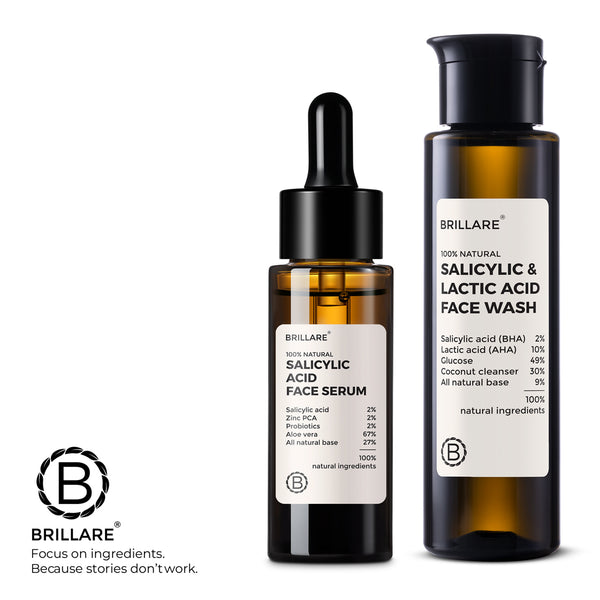 +
corn derived moisturiser
49.05%
Coconut derived cleanser
20%
Coconut derived cleanser
20%
Fermented sugar derived skin exfoliant (Lactic Acid)
10%
Fermented sugar derived moisturiser
3.4%
Marine salt derived Ph balancer
2.4%
Salicylic acid from wintergreen leaf
2%
Coconut and palm derived antimicrobial
1.5%
Vegetable amino acid derived skin mineral (Zinc)
0.5%
Fennel oil for antioxidant and skin soothing action
0.25%
Fermented Corn derived water softener
0.2%
100%
Natural Ingredients.
2% Salicylic & 10% Lactic Acid Face Wash & 2 % salicylic acid face serum combo for acne prone skin
Facewash & Face-serum combo
100% natural facewash with salicylic, lactic acid and zinc for acne prone skin. 100% natural probiotics serum with salicylic acid, zinc and ferulic acid for acne-prone skin.
Full Ingredient List
Fermented sugar derived skin exfoliant (Lactic Acid)
10%
Fermented sugar derived moisturiser
3.4%
Marine salt derived Ph balancer
2.4%
Salicylic acid from wintergreen leaf
2%
Coconut and palm derived antimicrobial
1.5%
Vegetable amino acid derived skin mineral (Zinc)
0.5%
Fennel oil for antioxidant and skin soothing action
0.25%
Fermented Corn derived water softener
0.2%
100%
Natural Ingredients.