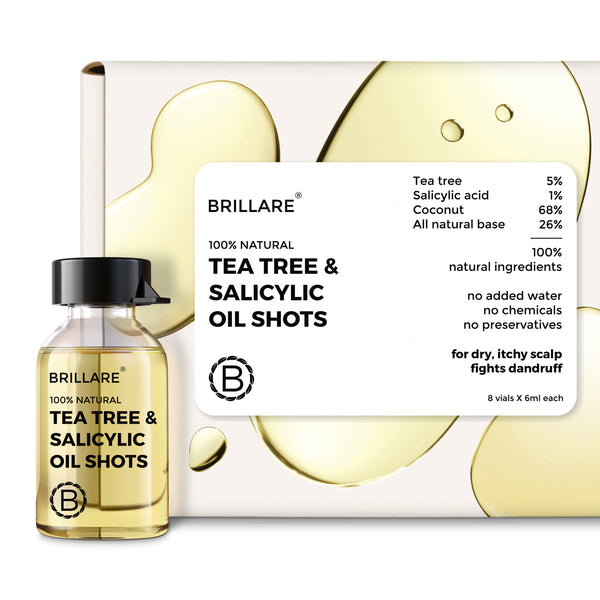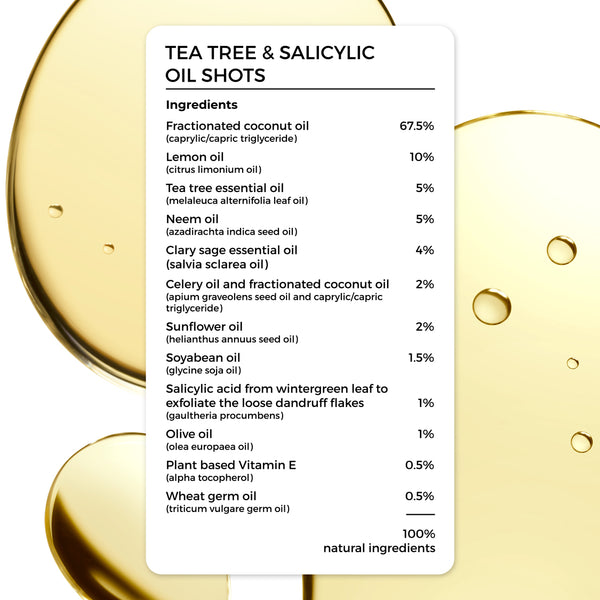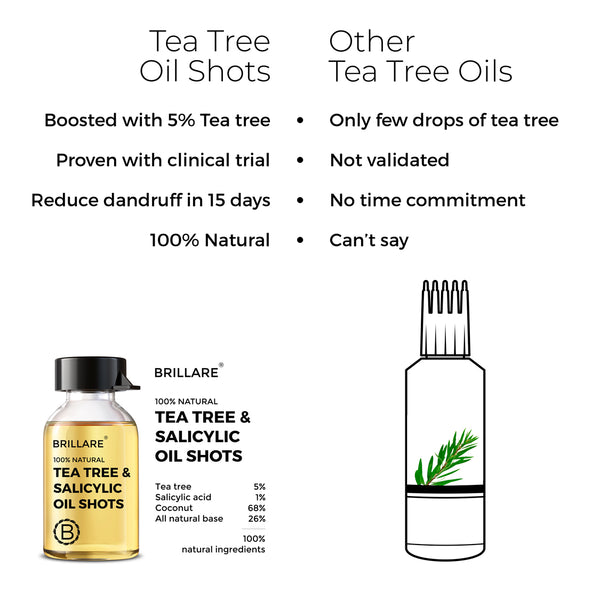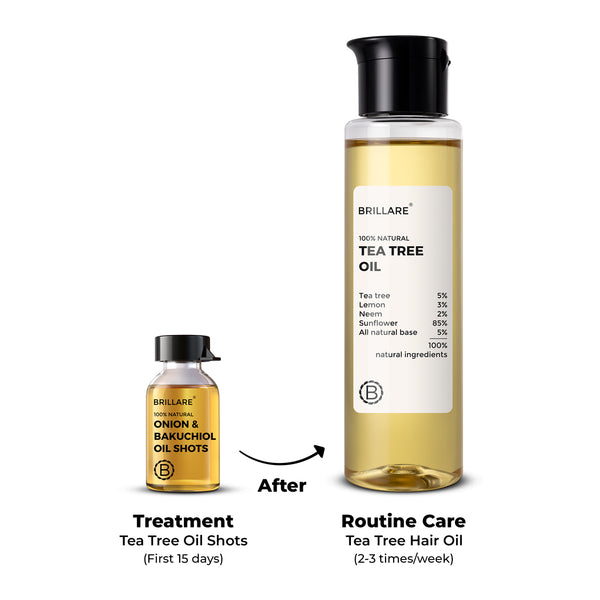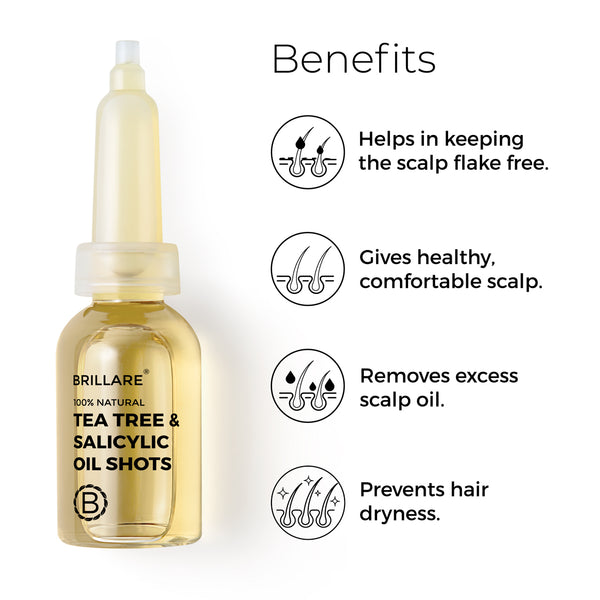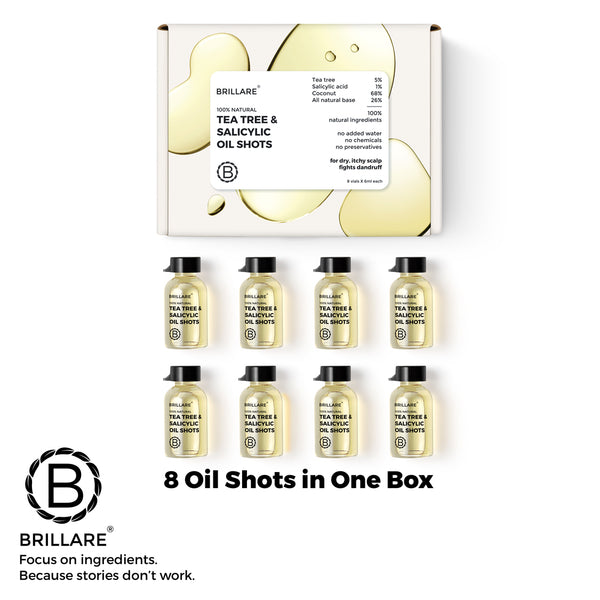 +
Fractionated coconut oil
67.53%
Clary sage essential oil
4%
Celery oil and fractionated coconut oil
2%
Salicylic Acid derived from winter green leaf to exfoliate the loose dandruff flakes
1%
Plant based vitamin e
0.5%
100%
Natural Ingredients.
Tea Tree & Salicylic Oil Shots For Dandruff Control
Dandruff Control
100% natural scalp clarifying oil with tea tree, salicylic & neem for dry, itchy scalp, fights dandruff.
Full Ingredient List
Celery oil and fractionated coconut oil
2%
Salicylic Acid derived from winter green leaf to exfoliate the loose dandruff flakes
1%
100%
Natural Ingredients.